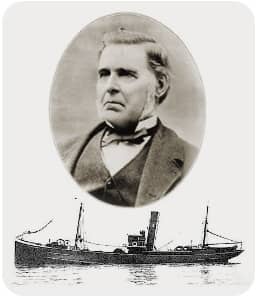 Who is John West?
Today, John West is a brand famous throughout the world.
In the early 1800's though, John West was a man; an ambitious migrant from Linlithgow in Scotland who went on to chase gold seams in California, mill the giant timber of Canada and Oregon and most importantly, export salmon to the world.
The first fish John West processed were salted, packed in barrels and shipped from Oregon's Colombia River to California and then on around Cape Horn to nourish the hungry workers of Britain's industrial north.
Seeing the potential – and being the inventive and ambitious Scot that he was – John West not only co-founded the Westport Cannery, he devised and built his own automated can filling machine to get it up and running.
And the rest, as they say, is history.
John West has been a fixture in the kitchens of Australia for the best part of half a century and today is one of the nation's best loved food brands.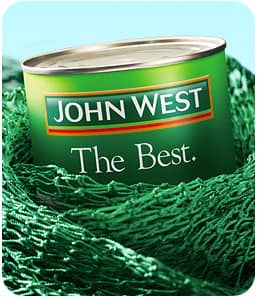 John West The Best
John West's stringent inspection processes are an indication of the importance we place on quality.
In fact, our inspection processes – 'The Fish John West Rejects' – are almost as famous as our cans.
Obviously, it all starts with a commitment to source our seafood from some of the best suppliers and the most pristine fisheries – both in Australia and the rest of the world. Even so, John West Inspectors still go over everything with a critical eye prior to it appearing on the supermarket shelf. To give you some idea of their thoroughness, John West Inspectors can reject up to 30% of all Salmon before it arrives on shelf.
We apply this commitment every step of the way, from inspecting the integrity of our cans right through to transportation checks that ensure John West products arrive in your shopping basket in the same condition they left our canneries.